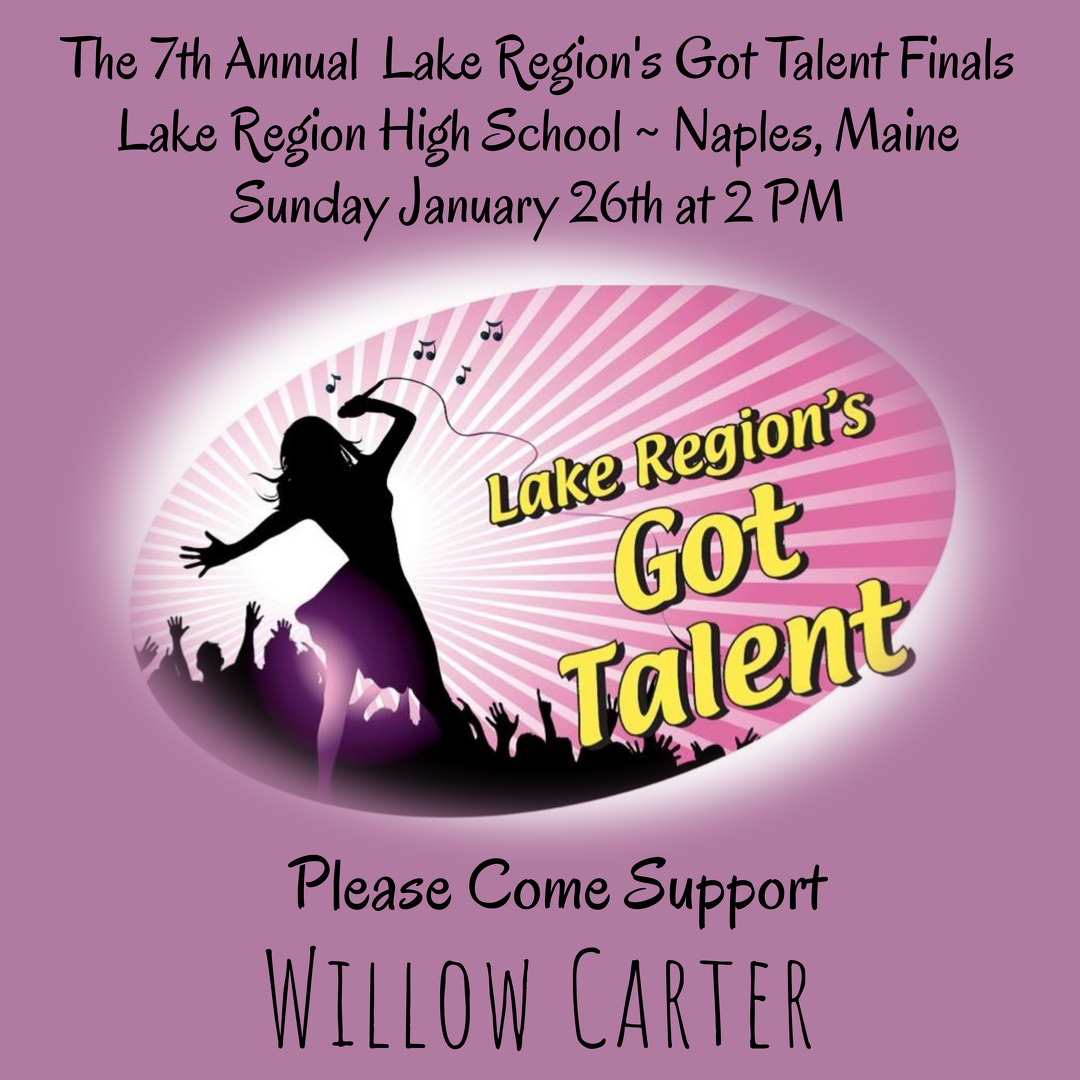 Lake Region's Got Talent 7th annual finals
January 26, 2020
UPDATE: WILLOW WON! we are immensely grateful for your support of friends and family.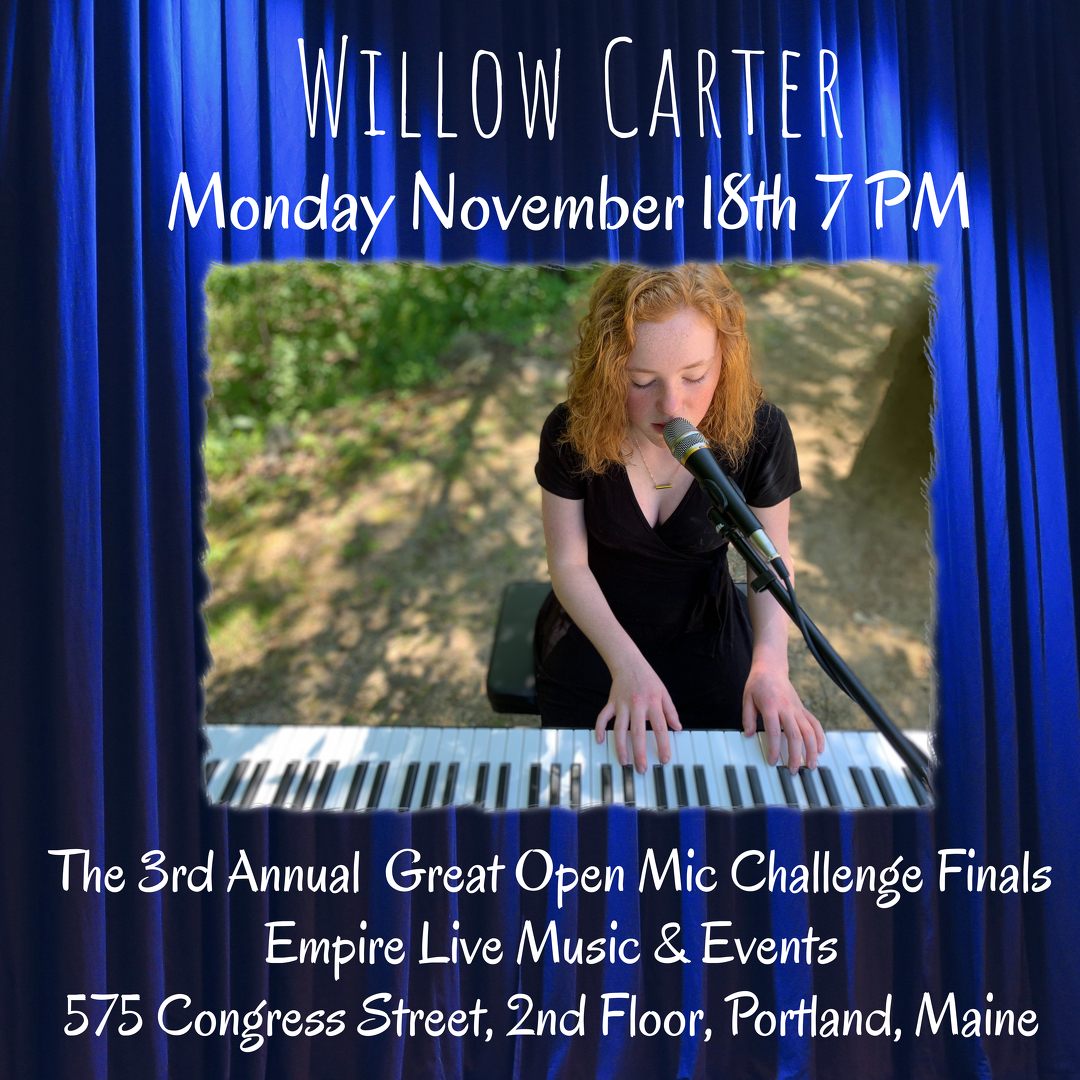 Great Open Mic 3rd annual challenge
November 18, 2019
willow was invited to participate after one of the producers saw her at the fryeburg fair.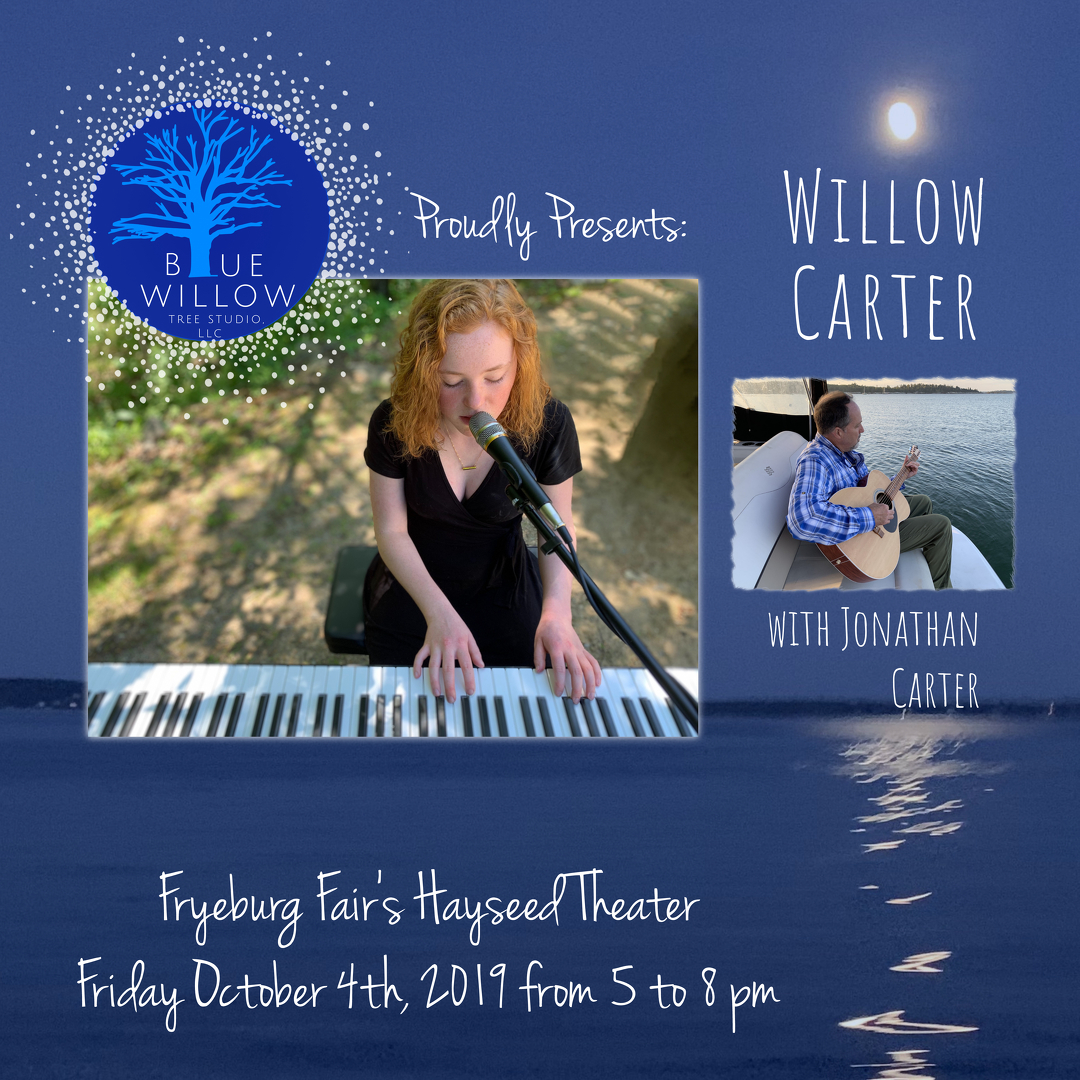 Fryeburg Fair Hayseed Theatre with Jonathan
October 4, 2019
willow & jonathan's first time performing at the fair and they hope to perform again in 2020.
Please check back often for updates